A veteran of tourism, this island in North Adriatic is full of natural diversity, from sandy beaches to dense forests and dramatic cliffs. Rab's mission is to make everyone happy with its beautiful landscapes, hospitality, heritage, and some hidden culinary gems.
Welcome!
Neither too big nor too small, the island of Rab sits comfortably in the heart of Kvarner Bay and proudly bears the title of a geopark. The town of Rab is the center of all activities, but the rest of the island is full of quite amazing and diverse landscape. It spans from sandy beaches for kids to tucked away little coves surrounded by forest. All is topped with great hospitality, loads of culture and history, and one irresistible dessert. Dubbed "the Happy Island", it's a place where all visitors feel welcome, from families with kids and romantic couples to gay travelers and naturists.
How to get to Rab and get around
Plane
When it comes to flying your way directly to Rab, at first it seems complicated, but there are several possibilities. Rijeka Airport is the nearest one, from which there are two ways to reach Rab. Since the airport is actually on the island of Krk, you can cross the bridge to the mainland and get the ferry to Rab from Stinica. In addition to that, you can drive down to Valbiska, on the southern tip of Krk, and catch a ferry to Lopar on Rab. In fact, that transfer is organized by local travel agencies and some hotels.
Also, airports in Zagreb and Zadar are not that far. From Zadar it takes about two hours, and from Zagreb a little bit over two hours to get to Rab.
Road
A1 motorway is the main artery of the country, connecting Zagreb and the continent with the Adriatic coast. Žuta Lokva is the exit to take for Rab, and then it's a scenic ride along the coast to Stinica ferry port. Regular bus lines from Rijeka and Zagreb travel daily to the bus station in the town of Rab.
Looking for a fast, reliable and trouble-free transfer to or from Rab? Contact TC transfer partner Adriatic Transfers for your one-stop solution.
Boat
Rab is an island, and there's no way of avoiding the ferry or passenger boat, unless you're sailing on your own. Notably, there are two regular ferry lines. The one with the most traffic runs from Stinica to Mišnjak. The journey takes around 15 minutes. Check the timetable here. The other line is operated by Jadrolinija, the national company. It goes from Valbiska on the island of Krk to Lopar on Rab. The journey takes less than two hours, and the schedule is here.
Rab is also connected with the island of Pag. A boat symbolically named Maslina (Olive) runs from the port in Rab to Lun on the island of Pag. It is not intended for motor vehicles, but bicycles are allowed. Catamarans are an option to consider for travelers without cars. There's a return service from Rijeka operating four times a day. Rab is the second stop, and the popular Novalja on the island of Pag is the next, final stop. In fact, this is a nice opportunity to explore a bit of Pag, too. Hop onto a real cruise and take the catamaran Rijeka-Krk-Rab-Silba-Zadar. It runs once a day, check the timetable here.
5 things not to miss on Rab
Meet the Rab cake
The most delicious and famous souvenir from Rab is undoubtedly its namesake cake, a unique dessert with a long history. The legend says that for the first time, it was prepared in 1177 and served to Pope Alexander III, when he found shelter from a storm on Rab. The original recipe is stored by Benedictine nuns in St. Andrew's Monastery. For centuries it was made only in the homes of rich families or by nuns in monasteries and served on special occasions. Most often baked in the recognizable spiral shape, its ingredients include almonds, lemon zest, orange zest, and Maraschino liqueur.
Vilma Bakery was the first to revitalize this special cake and produce it as a souvenir. But Her Majesty the Rab Cake deserves more, and now there's a whole little institution dedicated to it. Kuća rabske torte, or the House of Rab Cake, is both a museum, a shop and a workshop. All this to say that leaving the island without visiting it would be a grave mistake. You can learn all about the Rab cake, taste it, buy it, watch a presentation or even try to bake one.
Marvel the bell towers of Rab old town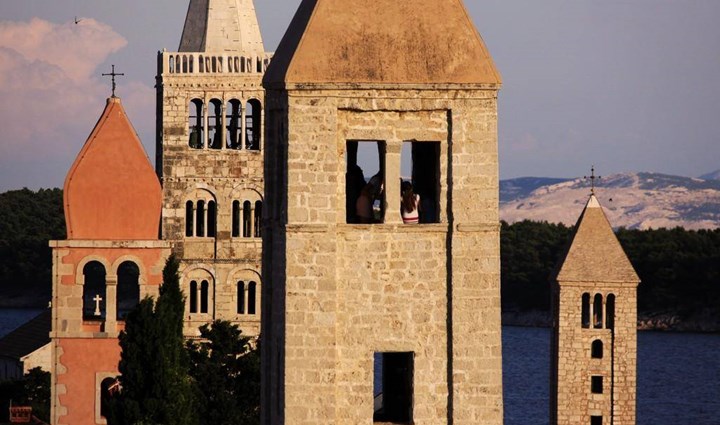 Come to the old town of Rab at noon, and wait for the church bells to start ringing. You'll have a feeling there are four different noons, each with surround sound. That's because there are four beautiful bell towers lined one after another, the main feature of Rab's skyline.
All four churches have a long history. The first among equals is the Cathedral of the Assumption of the Blessed Virgin Mary, dating back to the 4th century. Its 26-meter high bell tower was built in the 13th century and is arguably one of the most beautiful on the Adriatic Coast.
The church of St. John the Evangelist pre-dates the Christian era, but lies in ruins now. Still, these preserved ruins are now a beautiful little patio full of history. The Romanesque bell tower is still standing and can be visited, boasting a wonderful view. The Benedictine monastery and St. Andrew's church goes back to the 11th century. It has the oldest bell tower on the island. Finally, the fourth tower belongs to the monastery and church of St. Justina. It is the youngest of the four, built in 1574, during the prosperous Renaissance period.
Find your favorite beach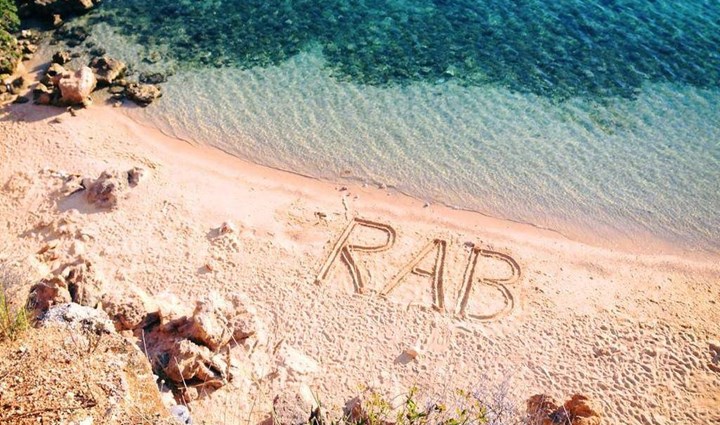 Apart from the inaccessible rocky terrain along its eastern side, the whole of Rab is full of beaches, bays and coves to explore. Some can be quite crowded, while the others may seem like a private retreat. Altogether there are around 30 sandy beaches, and the rest are pebbles and rocks.
The northern part of the island around Lopar is perfect for families with kids. The largest and most famous beach is Rajska plaža (Paradise Beach), a 2-kilometre stretch of fun in the sand. It hit the CNN's list of top 100 world's best beaches. A little bit to the north lies the secluded, naturist-friendly Sahara beach, also sandy, but without any amenities. There are several well-maintained FKK beaches (Ciganka, Stolac, Kandarola), as naturism has long roots on Rab.
The large, forested Kalifront peninsula dominates the western part of the island, just off Kampor. Only its southern tip, called Suha Punta, features accommodation facilities, restaurants and bars. However, the whole area is full of tucked away beaches and pristine nature, ideal for exploring by bike. A part of the peninsula belongs to the protected Dundo Forest, one of the few well-preserved holm-oak forests in the Mediterranean.
Rab's hospitality hasn't forgotten about dogs. Dog-friendly corners at beaches are a common sight. And there's also a special place called Monty's Dog Beach & Bar. It's like a little resort for pets and their owners, with perks and luxury for both species.
Rab Archaeological (T)races – Hike like Indiana Jones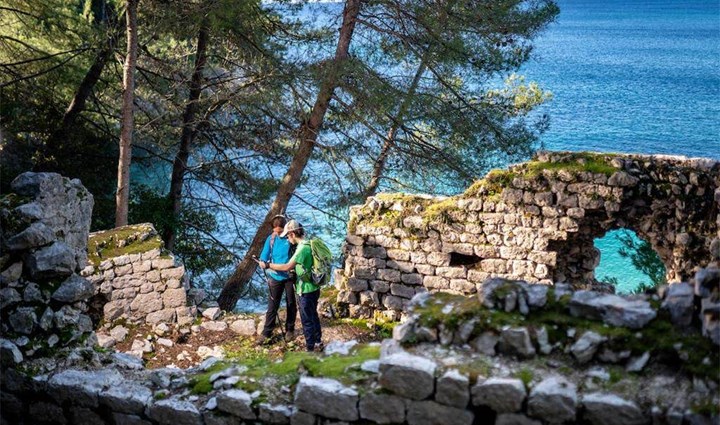 For anyone who thinks that learning about a destination's heritage means being stuck in museums and old buildings, a great project called Rab Archaeological (T)races will prove you wrong. It combines sightseeing with outdoor activities, as you hunt for 34 sites scattered along three educational hiking trails, guided by a mobile app.
Rabska fjera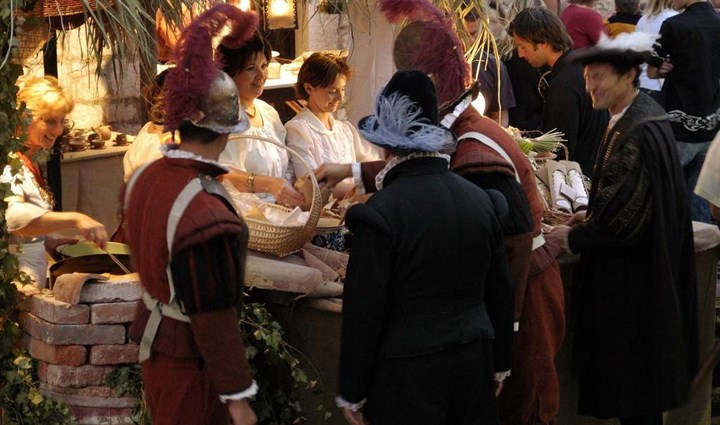 When a place has such a rich history, it's normal that the locals like to relive it from time to time. And show their guests what it's all about. Rabska fjera is like a time machine that takes people back to medieval Rab for three days in late July. The fair has a long tradition and succeeds in remaining authentic. It includes a lot of dressing up, presentation of old crafts and customs, crossbow tournament, music, food, drinks, and good vibes.
Where to stay on Rab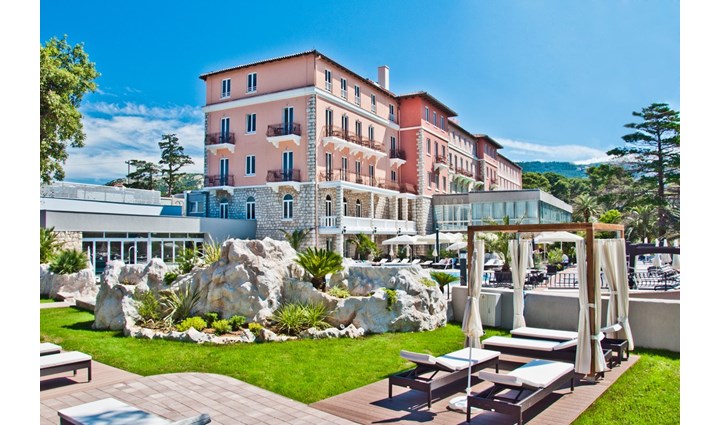 As a destination with a 130-year-long tradition in hospitality industry, obviously there is a wide range of accommodation options for all budgets. Not surprisingly, private accommodation prevails.
There are at least ten decent hotels, some part of the reliable Valamar chain. In the old town of Rab, the elegant Hotel Arbiana provides all the luxury you need in a central location. Tucked away in a park across the old town is the recently renovated Valamar Collection Imperial Hotel, in a historic building.
Hotels Carolina and Eva, surrounded with the vast green forests of Suha Punta, provide a shelter from the crowds and traffic. Families with kids may opt for San Marino Sunny Resort in Lopar, comprising five hotels. It's close to the popular sandy beaches and includes lots of family-friendly attractions.
Campers are very welcome on Rab. There are a couple of large and well-equipped camps next to hotel resorts. For example, Padova Camping Resort in Banjol is hidden in a bay, but only a short walk from the town of Rab. Camping lifestyle meets luxury in Lando Resort, on the popular Mel Beach in Kampor. For campers who prefer real Robinson-style vacation, check out Zidine Camp on the northernmost tip of Rab. This small, laid-back, eco-friendly oasis inaccessible for cars is something completely different.
Where to eat on Rab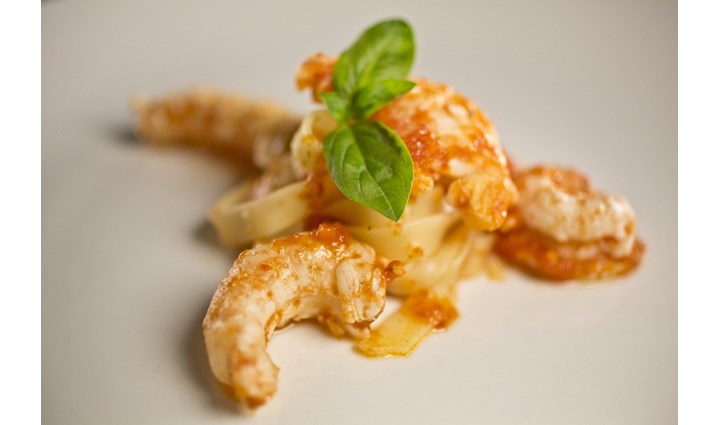 The cuisine of Rab fits perfectly into the Mediterranean lifestyle. All the usual Adriatic classics are here, from grilled fish, fish stews, seafood risottos, pasta and salads, to octopus and lamb baked under the "peka" iron lid, all with a lot of veggies, herbs and olive oil. The famous scampi from Kvarner Bay are something no seafood lover should miss. There are also some local peculiarities on the menu. The title of the most unusual local dish probably goes to "štokalj s jajima", dried octopus with scrambled eggs. Some other specialties include "tingul" (chicken goulash) and "rapsko sočivo" (stew made from corn, wheat, chickpea, bacon and a local variety of beans). Although Rab has never been known for wine growing, the situation is slowly changing. There are now several small wine producers on the island, mostly growing Brajdica, Plavac Mali, Plavina, and Pošip.
All over the island there are enough restaurants, taverns and bars to satisfy anyone. Sure, in season they range from tourist traps to gourmet delights. Konoba Rab in the old town is a safe bet for traditional local dishes. Kod Kineza is an authentic joint where you can mingle, sip wine and nibble typical finger food like cheese, prosciutto, olives, anchovies. Kamenjak tavern serves honest and simple local food on a hill overlooking the town of Rab and Kvarner Bay. It can be reached by car, but an easy hour-and-a-half hike from Rab is definitely an added value. The charming terrace of the upscale Agatini vrtovi restaurant is the central fine dining spot. Barbat Villa and Restaurant is a local institution, delivering both elaborate dishes and simple local food. Good to know – they make their own olive oil and ice cream!
For anyone interested in organic farming and authentic local produce, Natura Rab is a must-visit spot. It's a farm and shop run by a family who keeps bees, grows herbs and olives, and then makes organic products like cosmetics, olive oil, honey, jam, brandy… Expect to hear an inspiring story and taste many interesting things.
Top 5 day trips from Rab
Island of Pag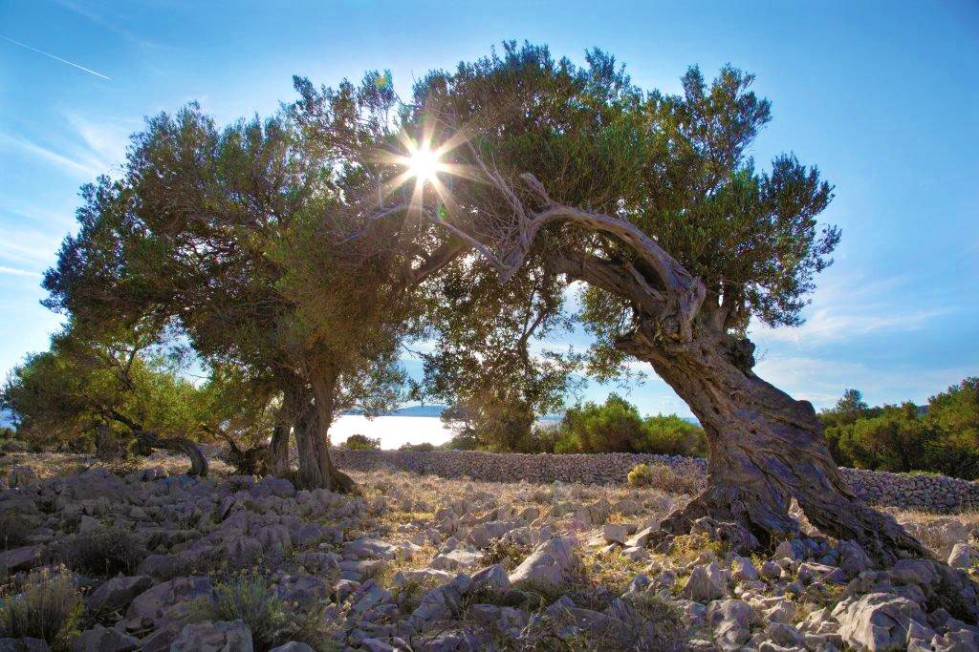 Ancient olive trees from Lun
Since it is located just south of Rab, it would be a pity to miss the fast boat line to the island of Pag. The ride takes only 20 minutes, but is not intended for cars. However, bicycles are allowed, which is a nice opportunity to explore the network of cycling trails on Pag. The boat stops in Lun, the site of the fascinating Olive Gardens. A walk through this tranquil olive tree wilderness where you are more likely to bump into sheep than other people is an amazingly relaxing experience. You can also book a tour or rent an electric vehicle.
Goli otok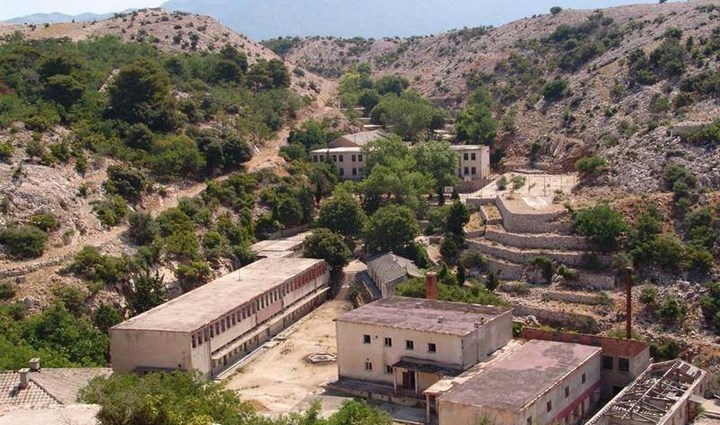 Even though Goli otok (the Naked Island) has negative connotations in Croatian minds, it is a fascinating place to visit. This desolate little island southeast from Rab used to be a concentration camp for political prisoners in the former Yugoslavia. Since then, it has been left in ruins, decaying slowly. It's ironic to learn that a calm place where now you see crystal clear sea and hear nothing but crickets has such a terrible past. There's a small and obsolete visitor centre and a bar, nothing else. Travels agencies from Rab organize day-trips, often combined with beach-hopping and a visit to the even tinier Sveti Grgur, where the women's prison used to be.
Sjeverni Velebit National Park
Back on the mainland, Sjeverni Velebit is just and hour and a half away from Stinica ferry port. This whole majestic mountain range is protected, and its northern part has the status of national park. It's a vast wilderness full of forests, rocks, paths, pits, caves, impressive biodiversity and breathtaking views. And it's not only for hardcore adventure seekers. The headquarters is in the village of Krasno (known for excellent cheese!) and the most popular and accessible destination is the legendary Premužić trail.
Island of Krk
Baška beach
A ferry line connects Lopar with Valbiska on the Island of Krk, so it's an easy ride. The second-largest and northernmost Adriatic island has a rich history, but a lot is happening in the present, too. Here are just some of the things to do if you're on a road trip around Krk: taste the local Žlahtina wine in Vrbnik, explore the old town of Krk, dine the freshest seafood with a modern twist in Rivica restaurant, bask in the sun on Baška beach, visit the tiny church where Baška Tablet, one of the most important artifacts in the history of Croatia was found.
Paklenica National Park
Another national park lies on the mainland just across Rab. That's no coincidence because it also belongs to the mighty Velebit. Paklenica National Park includes two karst canyons, extraordinary geomorphological structures, one of the largest and best-preserved forests in Dalmatia, high peaks and an abundance of wildlife. It's the hub of climbing activities in Croatia, but casual hikers are welcome, too.
5 things you didn't know about Rab
Royals introduced naturism to Rab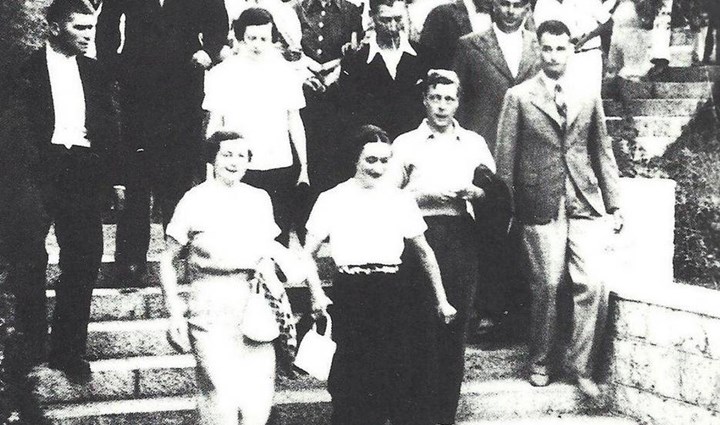 British King Edward VIII and Wallis Simpson, his future wife, visited Rab in 1936. The extravagant couple had a nude swim in Kandarola beach on Frkanj peninsula. This event is celebrated as the beginning of nudism on Rab. But, in fact, documents show that naturism was already present as a tourism niche before the royal couple came.
The founder of San Marino came from Rab
The tiny San Marino on the Italian Peninsula, the oldest constitutional republic in the world, owes its existence to a man born on Rab. In the 4th century AD, Rab was part of the Roman Empire, known as the island of Arba. Saint Marinus was a stonemason who fled from the persecution of Christians to the other side of the Adriatic. Later he founded a monastery on Monte Titano, the core of the future sovereign state.
Home of a controversial Renaissance scholar
Not so widely known today unless you're a quiz buff, Marco Antonio de Dominis was a notorious scholar from the age of Renaissance. A cleric and theologian, he was also a mathematician, physicist and philosopher who eventually rebelled both against the Catholic Church and the Church of England. Born into a noble Rab family, he left his mark all over Europe and died as a heretic in Rome. De Dominis will also be remembered as the pioneer of the Ecumenical Movement and the first Croat with a doctorate from an English university.
Saint Christopher, the protector of Rab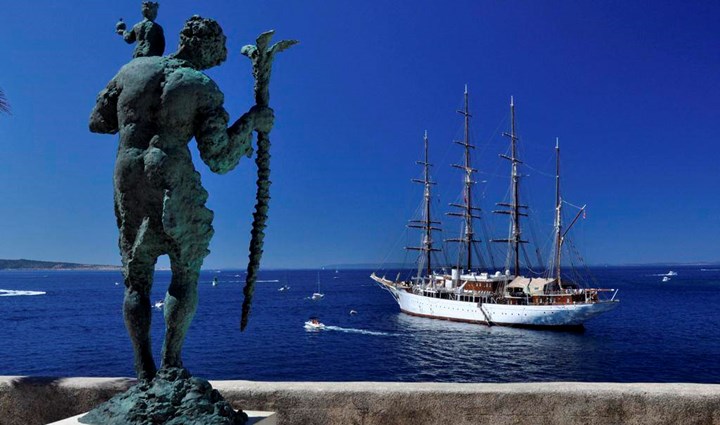 St. Christopher, whose relics are guarded in the Cathedral, is the patron saint of Rab. The legend says he literally saved the town when the Normans attacked it by diverting the arrows from the city walls back to the enemy. Rabska fjera, the most important festival on the island, takes place on his feast day in July. The Museum of Sacred Art at Saint Justina's Church claims to have a reliquary that holds the skull of St. Christopher.
Art made of sand on the beaches of Lopar
When life gives you sand… Make sand sculptures! Sand from the beaches around the town of Lopar is a wonderful material attracting both local and international artists. Sure, the works from this open-air gallery don't last forever, but nobody minds. Sand Sculpture Festival takes place every summer. And if you think that's strange, come to the traditional Samba Festival, too. Once a year, the Paradise Beach puts on extravagant costumes, dances to the rhythms of Latin America and parties all night.
More information
For more updates and detailed information, visit Rab Tourist Board official website.
To follow the latest news from DESTINATION, check out the dedicated TCN page.
Subscribe to our newsletter
the fields marked with
*
are required