The Nikola Tesla Association is organising a three day event to celebrate the National Day of Nikola Tesla – the day of science, technology and innovation on July 10
At the initiative of the Association of Nikola Tesla – Genius for the Future, July 10 was proclaimed as the national day of Nikola Tesla – the day of science, technology and innovation, so the Association is organising an annual Tesla & Friends Celebration to Mark the 161st anniversary of Tesla's birth. The event will take place July 9 – 11 in Zagreb.
On the first day of the event, July 9, visitors will be able to attend a lecture on Tesla at the Nikola Tesla Technical Museum at 10:30 a.m., followed by a concert by Ana Rucner at Bundek at 9 p.m.
On Tesla's birthday, July 10 at 10 a.m., the Association's members will lay flowers at Tesla's monument, followed by a special programme by musicians Katarina and Zrinka Čupić, Ljerka KOnčar Gamulin and Mario Rucner. The ceremony will continue at the Esplanade Hotel Zagreb, where Annual Nikola Tesla – Genious for the future awards will be presented.
On July 11 a conference on Tesla in Science and Application of Tesla's Inventions will be held in Chamber of Economy in Zagreb at 10 a.m., and some of the speakers include Mladen Martinis, Ivan Šimatović, Velimir Abramović, Marin Vuković, Đuro Horvat, founder and CEO of Tehnix and Tomislav Boško, CEO of DOK-ING Automotiv.
A play called "Tesla Anonimus," directed by Filip Šovagović, will be shown at Gavella Theatre at 8 p.m. on July 10 and 11.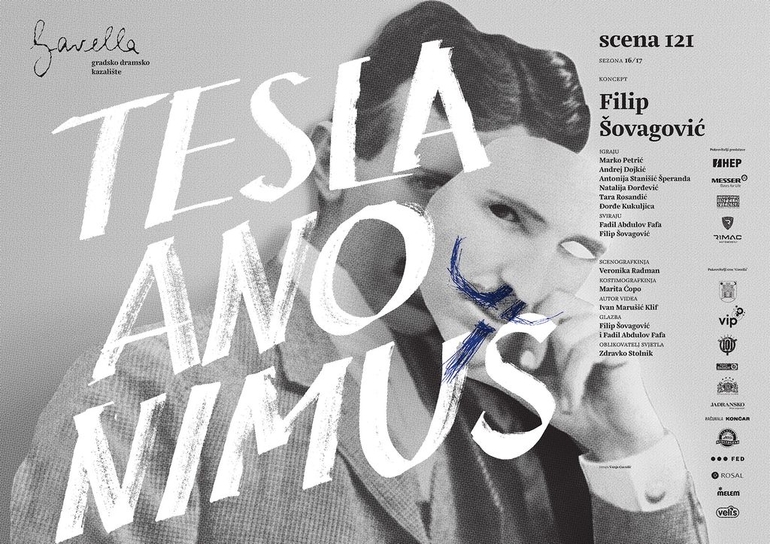 Gavella
The celebration has a charity element as well – it is aimed at aiding the Croatia Helps Association in gathering funds for providing assistance in mine action in the village of Smiljani, Tesla's birthplace.
All the events, except for the dinner party and the awards ceremony, are free and open to visitors.
The event is organised under the auspices of President of the Croatian Parliament Mr Gordan Jandroković, Croatian Ministry of Science, Education and Sports, the City of Zagreb, the Croatian Commission for UNESCO, the Tourist Board of the City of Zagreb, and Croatian Chamber of Economy – Zagreb Chamber.
Find out more here.
Subscribe to our newsletter
the fields marked with
*
are required