Over 40 expert speakers are expected
Opatija will host one of the largest B2B tourism and hospitality conferences Best Stay Croatia on November 19-20, 2015. This

event for inspiration and innovations in guest experience is

tailored for all tourist workers who are continuously working on elevating service and accommodation quality. Some of the subjects covered include object construction, design, management, marketing and sales as well as the implementation of IT and latest technologies in everyday operations

.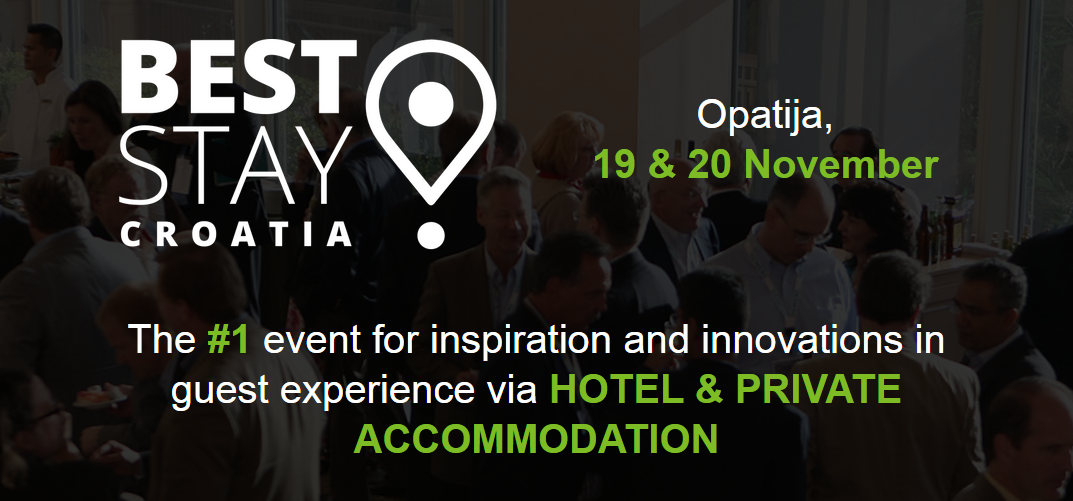 Professionals that have been in the business for years and those just starting will benefit from the knowledge and experience of over 40 keynote speakers during workshops, expert panels and discussions. Participants will be able to hear how to improve their accommodation quality using EU funds, create a unique experience for each guest, how to implement customer protection regulations or how to meet the expectations of guests.
In order for all discussions, workshops and keynote addresses to be as effective as possible, they are all divided into two groups, one for private accommodation owners and one for hoteliers. When it comes to distinguished speakers that will participate in the Best Stay Croatia conference in Opatija, we will mention a few: Gianluca Laterza – Territory manager, TripAdvisor, Italy, Anthony Doucet – Brand and marketing manager of The House Hotel in Turkey, Kent Lindvall – Founder and marketing manager of Treehotel in Sweden, Nikola Avram – Director and co-owner of 88 Rooms Hotel in Belgrade, Dexter Moren – Director of Dexter Moren Associates from United Kingdom along with a host of Croatian hotel owners, designers and tourism and hospitality experts.
For more information on the timetable, covered subjects and speakers visit the Best Stay Croatia official website