'Kuća o batani' in Rovinj could become the first and only Croatian project in UNESCO's "Best Safeguarding Practices for Intangible Heritage" register
Even though Croatia has many cultural and historic sites on UNESCO's World Heritage Lists, Rovinj's Eco Museum "Kuća o batani" (House of batana – traditional Istrian flatboat) is the only Croatian project ever to be nominated for the inclusion in the UNESCO "Best Safeguarding Practices for Intangible Heritage" register, Regional Express reports on March 30, 2016.
Rovinj's museum was nominated thanks to the support of the City of Rovinj, recommendation from the Ministry of Culture and signatures from more than 20 respectable associations, institutions and esteemed individuals.
UNESCO'S register was formed in 2009 and only 11 projects from all over the world were included in it while the 12th one could be the unique Rovinj museum dedicated to fishing and fishermen's lifestyle. The project was nominated last year and the final result will be known by the end of 2016.
The museum itself is a result of a long-term cooperation between the "Batana" association and the Association of Italians in Rovinj "Pino Budicin". Tightly knit community and its importance in the preservation and promotion of tradition and identity of the region was recognized by the City of Rovinj, Ministry of Culture and various institutions. Museum includes numerous programs that have greatly contributed to the preservation of intangible cultural heritage including the three main factors: construction of a batana, music and istrian-romanic dialect.
While they are waiting for UNESCO's decision, management of the "Batana" museum is not standing still. They are launching an application called "Folk Fairy-tales of Rovinj" and their aim is not only to digitalize the market but also to spread authentic literature.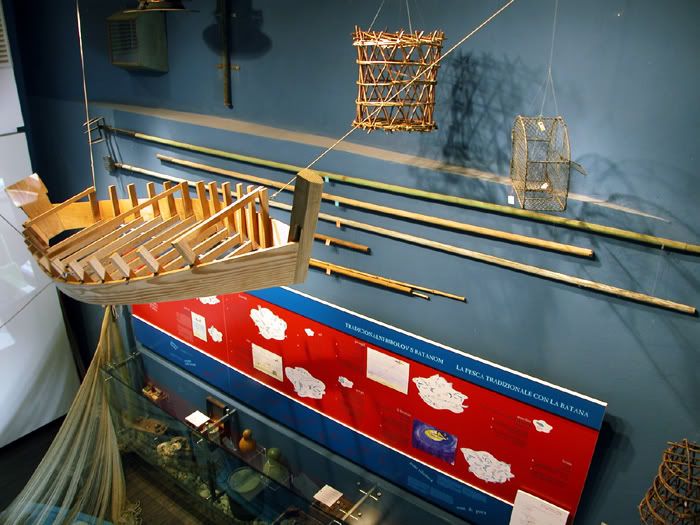 But before the official launch of the application and the possible intangible heritage recognition from UNESCO which would not only let Rovinj use the UNESCO title but also give the city better cultural and tourist promotion, "Batana" museum is getting ready for its first big exhibition outside the museum walls. Exhibition "Contrada – the place of childhood memories" opens on April 22 and it is based on kids' games our parents played in the 50s and 60s. The aim of this exhibition is to explain to new generations that there was and still is a whole world outside social networks and technology and that playing outside is still a lot of fun.
Subscribe to our newsletter
the fields marked with
*
are required