Could one of the fighters be Stipe Miočić?
If you are an Ultimate Fight fan, that this is definitely good news for you. UFC confirmed through their official Twitter account on January 8, 2016, that they are indeed coming to Croatia. First fight will be in Zagreb on April 10, details will, of course, be announced soon.
Pozdrav svima! We're coming to Croatia!! #UFCZagreb on April 10 & you can pre-register here: https://t.co/Mqd2Cy2WJf pic.twitter.com/VZX2w81ytB

— UFC Europe (@UFCEurope) January 8, 2016
Furthermore, a Facebook page for the upcoming Fight Night event in Zagreb is already live, and according to the Facebook page, tickets will go on sale February 12. This is huge news for all MMA fans in Croatia since this is the first time in the history of UFC that they will organise an event in our country.
There's been talk about a UFC event in Croatia for the last two years, and this is the first time an event has been confirmed along with the official venue Arena Zagreb. Owner of the Fight Channel Orsad Zovko has been talking about possible plans to bring UFC to Croatia, and he has already facilitated two major events in Zagreb, the -1 WGP Finale and Glory 14.
UFC's expansion to Croatia is a part of their new active expansion to new markets, and this is a confirmation that Croatia has been recognised as a nation with all the prerequisites for such a large event. After all, it is the birth country of an MMA legend Mirko Filipović.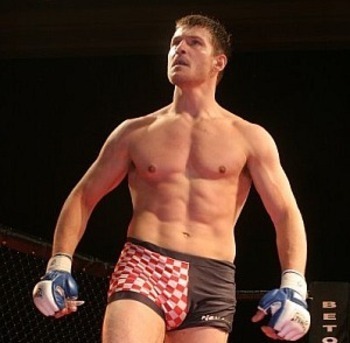 It is still unknown which fighters will enter Arena Zagreb on April 10, but most fans want to see American Croat Stipe Miočić in the ring, ever since his brilliant win against Mark Hunt, and since the president of UFC Dana White confirmed that Stipe will get a chance to fight for the UFC heavyweight title, we can only hope this match will take place in Zagreb.
Subscribe to our newsletter
the fields marked with
*
are required